Aligning Content Marketing Trends with Business Objectives: Insights for B2B and B2C Organizations
Saint Petersburg, United States - November 20, 2023 / Foxxr Digital Marketing /
Evolving content marketing strategies and trends are continually reshaping the digital marketing frontier. In response to these changes, brands are prioritizing high-quality content as the cornerstone of successful marketing campaigns.
Studies and research compiled by Foxxr Digital Marketing reveal that a significant number of organizations plan to augment their content marketing budgets in 2023. B2B companies, in particular, are investing heavily in websites and content with the aim of asserting their authority as industry leaders.
Some notable statistics to keep in mind:
37% of B2C and 25% of B2B organizations published content on a daily basis in 2023.

More than half of B2B (56%) and B2C (61%) companies planned to increase their content marketing budgets in 2023.

In 2023, 65% of B2B companies invested in content production, with 58% investing in website enhancements.

TikTok, Instagram, and LinkedIn were the leading social media platforms in 2023.

Almost two-thirds of B2B companies showed a preference for video content.

In 2023, both B2B and B2C brands prioritized organic social media posts and targeted SEO.

Personalized content was of high importance for 71% of companies.
Many businesses are strategically linking content marketing efforts to commerce conversions, while social media platforms retain their position as a preferred channel for content marketing. AI tools are gaining traction among B2C brands, offering tailored marketing strategies for greater consumer appeal.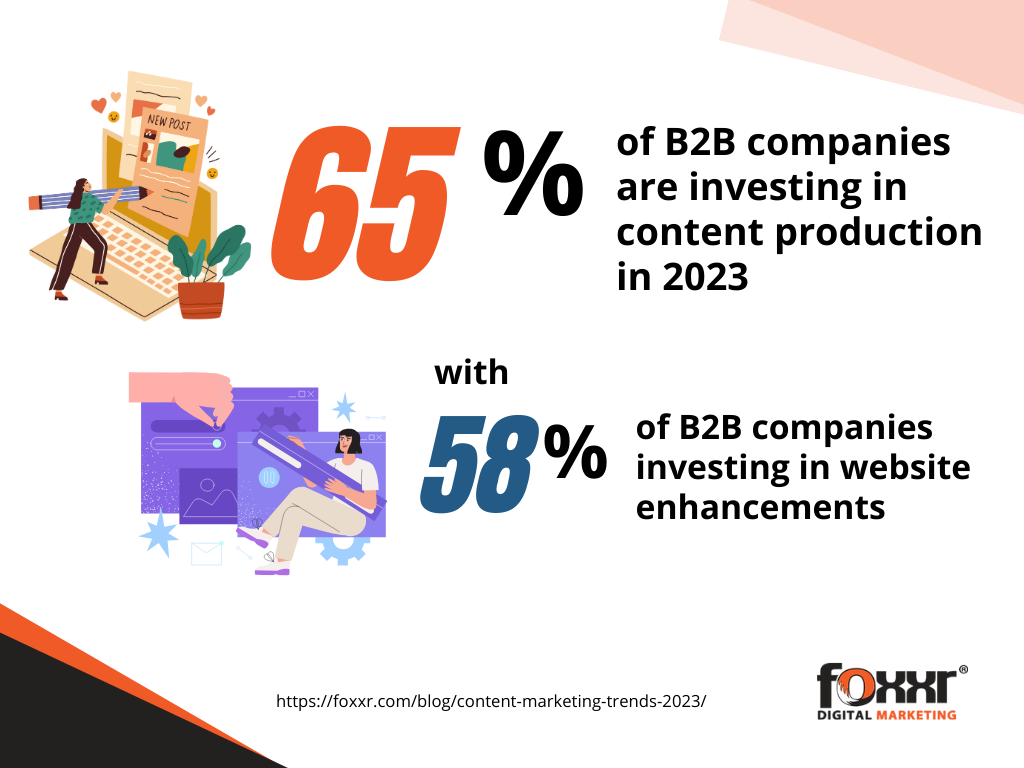 Establishing expertise in the B2B arena increasingly involves the use of whitepapers, presentations, infographics, and studies. Additionally, brands are recognizing the growing importance of video and audio content in their marketing mix.
In an era where consumer attention is fragmented, an omnichannel approach and multiple distribution channels are key to expanding online reach. Personalization continues to play a significant role in achieving content marketing successes as automated nurturing practices gain popularity among B2B businesses in their venture to engage prospects efficiently.
Notably, measurement tools such as web analytics and social media metrics are instrumental in assessing content performance. Brands are focusing on specific content metrics and ROI insights as a means of evaluating content marketing success.
In conclusion, keeping abreast of content marketing trends is critical in the increasingly competitive digital marketplace. Foxxr Digital Marketing is at the forefront of this fluctuating landscape, offering comprehensive content marketing services designed to ensure businesses effectively reach their target audience.
About Foxxr Digital Marketing
Foxxr Digital Marketing is a leading provider of comprehensive content marketing services and local SEO. We partner with businesses to create and execute effective content strategies that drive engagement and growth. For more information or to book a demo, visit their website at https://foxxr.com/ or call (727) 379-2207.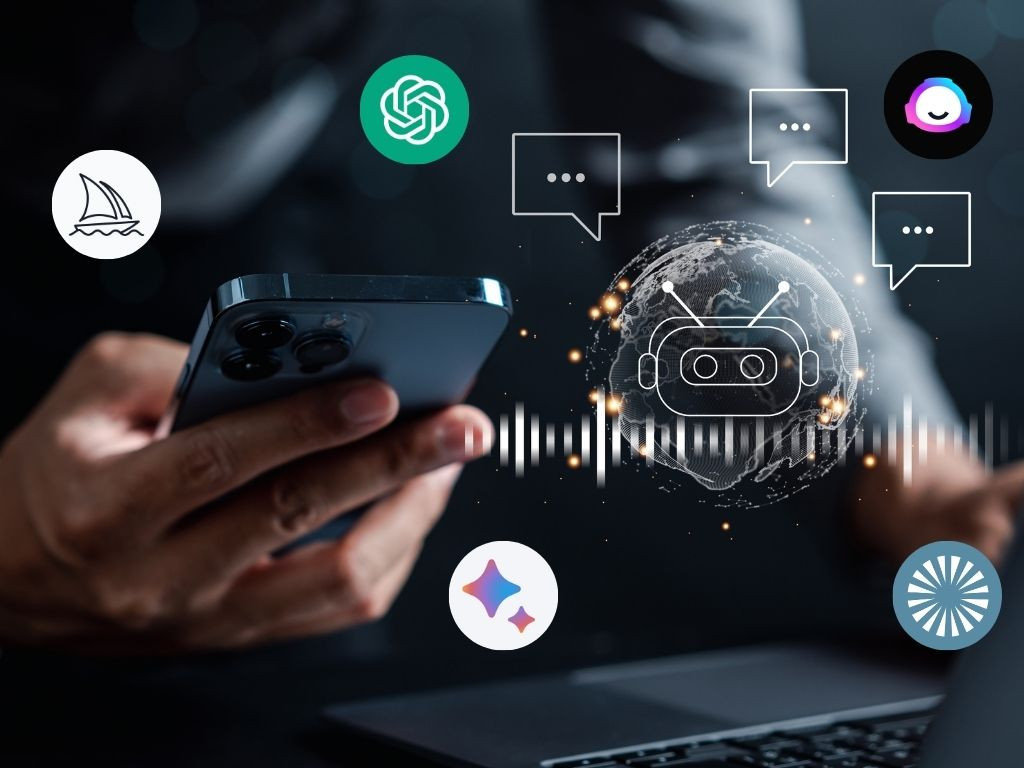 Contact Information:
Foxxr Digital Marketing
801 74th St. N.
Saint Petersburg, FL 33710
United States
Brian Childers
(727) 379-2207
https://foxxr.com/